Global Speakers

Jonny Breen
Digital & IT Manager
Context / Architects
Jonny is Context / Architects' virtual building expert. He also does all the behind the scenes strategising that means Context / Architects IT systems are some of the most advanced in the business.
Before he joined Context / Architects, he studied architecture in his native Ireland and worked for a leading BIM software developer.
Jonny is an enthusiastic advocate of the power of Building Information Modelling. It's a way to combine every element of a building's design – architectural, structural, electrical, heating and plumbing – into one smart virtual model. It results in better designed, higher-performing structures that are easier to build.
In warmer months, Ironman Jonny also leads our lunchtime Context boot camps.

Patrick Dougherty
General Manager, Asset Development
Housing New Zealand Corporation
Patrick Dougherty has been at Housing New Zealand for over five years and has held the position of General Manager Asset Development since late 2015.
In his role Patrick leads the redevelopment programme across New Zealand and is responsible for the delivery of fit-for-purpose social homes, reconfiguration and renewal of existing stock, as well as enabling the delivery of affordable and market homes.
Patrick has been active in New Zealand's development sector for over 25 years. His roles have included leading major property projects which range in use from multi-unit residential, multi-use retail/commercial/residential, tourism, office parks, and light industrial.

Chloe Smith
National Innovation Manager
Fulton Hogan
Chloe was appointed to the position of National Innovation Manager for Fulton Hogan New Zealand in 2015. In this role, she is responsible for delivering a future focussed innovation strategy, established to develop new solutions for customers, and identify potential investments in the innovation space. Chloe joined the company in 2012, working on the Canterbury Earthquake Rebuild as a Programmer and Project Delivery Manager. Her diverse background in the arts, finance and construction, included several years working in the United Kingdom.
Chloe has presented at International and National Industry Conferences and was the co-recipient of the Premier Award for Innovation Achiever's Award as a part of the United Kingdom's Chartered Institute of Building, International Innovation and Research Awards 2016.

Connal Townsend
Chief Executive
Property Council New Zealand
As Chief Executive of Property Council New Zealand since 2004, Connal Townsend is the industry's principal advocate for New Zealand's commercial, industrial, retail, property funds and multi-unit residential property owners. Connal worked for a number of years in the finance sector. He was previously lead consultant to the Housing New Zealand Establishment Board (1991); a regional manager for Housing New Zealand; and a senior consultant with Deloittes specialising in strategic organisational development. He has recently been appointed as a member of the Ministry of Business, Innovation and Employment's Building Advisory Panel. He was a member of the Rules Reduction Taskforce, the Government's Technical Advisory Group on Resource Management Reforms (RMII -U), and a Founding Member and Chair for nine years of Auckland Council's CBD Board. Connal is also a Justice of the Peace, a member of the Board of Trustees for Dementia Auckland, and a director of Dementia Auckland Foundation Ltd.

Andrew Eagles
Chief Executive
New Zealand Green Building Council
Andrew is a qualified economist with more than fourteen years' experience in the built environment. Working for consultancies, associations, government and built environment charities, he has a wealth of knowledge in housing, market mechanism, advocacy and the construction supply chain.
Andrew joined the New Zealand Green Building Council in September 2016 as Chief Executive. The New Zealand Green Building Council is the country's leading not-for-profit for the sustainable built environment. As well as exemplary research, the NZGBC oversees Homestar and Green Star the award winning certifications for New Zealand homes and buildings. NABERSNZ, the tool for confirming performance of offices in use, is also rising in popularity.

Kathleen Lyne
Programme Lead, Mobility as a Service (MaaS)
NZ Transport Agency
Kathleen has lead the delivery of the first pilot of the Mobility as a Service (MaaS) marketplace in Queenstown in Aug 2017 and the second pilot in Auckland in Dec 2017, and will continue to grow the broader programme of delivering MaaS across NZ for the Agency. She is experienced in strategy, governance and project management, working with businesses across a range of industries prior to NZTA, including iwi, construction, not-for-profit, government, retail, and banking. Innovation, strategy, collaborative team work and leadership are central to the success of any fast growing 'startup' business, and are equally as important in growing MaaS across the rest of New Zealand. The MaaS platform enables NZTA to innovate and influence the future development of an integrated 'one network approach' to New Zealand's transport system, through digital infrastructure supporting physical infrastructure.
Tonchi Glamuzina
Project Director
Arrow International (NZ) Ltd
Tonchi Glamuzina is an experienced and sought after Project Director, having led some notable ECI, design and build, and tender projects, mostly in the Auckland area.  He is passionate about working with clients to unlock value from an end-to-end approach and getting involved early to apply some smart building practices to the design process. Tonchi is also enthusiastic about the potential new building materials, building methodologies and technologies such as BIM offer in solving issues of time and productivity on site.
Currently overseeing a number of large projects, Tonchi has an interest in team performance, leading Arrow's design management team, as well as sourcing and developing talent in Arrow's Northern region.

Dave Verma
Director Autonomous Vehicles Australasia
HMI Technologies Ltd
Director of Autonomous Vehicle (AV) programmes, pilots, funding and joint ventures for HMI Technologies Ltd. Responsible for promotion of AV strategies, pilots, business models and platforms that will support autonomous vehicles projects across Australasia. This role also interfaces with AI developments, IOT / EOT and supporting cloud based platforms.
Dave provides a direct interface to decision makers in both the public and private sectors and also facilitates interactions with legislators and road controlling authorities over legal and operational issues pertaining to the use of AV's as licensed vehicles on public roads.

Mark Finlayson
Director
Envivo
Mark's rich background includes 24 years' of professional experience in land development, enabling him to provide expert advice on project strategy, surveying process management and consent requirements under District Planning documents. His specialist areas include surveying technology development and subdivision advice.
Mark Finlayson honed his surveying skills on some of the world's most innovative projects, from the London Underground and Middle Eastern oil rigs to oil pipeline surveys in Papua New Guinea and laying fiber optic cables throughout South East Asia.
Mac-Aurel Schnabel
Dean of Architecture & Design
Victoria University of Wellington

Grant Florence
Chief Executive
New Zealand Certified Builders Association

Jason Howden
Director
Warren and Mahoney Technologies Ltd
Jason is Warren and Mahoney's lead BIM Manager and a Director of Warren and Mahoney Technologies. He has significant experience in 3D and 5D BIM modeling and was BIM Manager for the Willis Towers in Wellington (5D BIM), Terminal 3 International at Jakarta Airport and Centre for Obesity, Diabetes and Cardiovascular Disease in Sydney, and the Christchurch Justice and Emergency Services Precinct. Jason's strengths are in design technology adoption, BIM implementation, project documentation delivery and digital workflow automation. He is passionate about design, technology, BIM and collaboration.

Amanda Warren
Partner
Constructing Excellence NZ
She is a highly experienced international Management Consultant who has delivered successful outcomes on a wide range of change programmes specifically within the construction sector both in UK and New Zealand.
As an experienced Management Consultant she has delivered successful outcomes on a wide range of change programmes specifically within the construction sector both in UK and New Zealand. In 2006, Amanda lead a party of 12 senior industry players to the UK on a highly successful study tour to witness UK best practice first hand.
Amanda is also a director and founder of The Academy of Constructing Excellence, a specialist training organisation dedicated to teaching practical knowledge on business and project excellence to future industry leaders through its NZIM backed Diploma and other short courses. In New Zealand, Amanda has carried out groundbreaking work on KPIs and Demonstration Projects with BRANZ and The Productivity Partnership.
Amanda has been a National Evaluator for the pan industry NZ Badridge Business Excellence Awards.Amanda has developed Frameworks of integrated supply teams for clients with repeat programmes of work such as schools, housing, high street branches etc. She has developed and implemented a seven step methodology for achieving tangible and dramatic improvements in delivery performance.
Her main area of focus in recent years has been in the area of Lean COnstruciton and Last planner where she has helped to rescue many projects from late programmes and help bring them in on time or early. Amanda has a wide range of experience in coaching and facilitating and regularly presents on Best Practice and Innovation across the world.
Associate Professor Matthias Haeusler
Director Computational Design
UNSW Sydney
Associate Professor M. Hank Haeusler Dipl.-Ing. (Fh) / PhD (SIAL/RMIT) is the Discipline Director of the Computational Design degree at the University of New South Wales, Sydney, Australia, the world's first Computational Design Bachelor degree. Haeusler is known as a researcher, educator, entrepreneur and designer in media architecture, computational design, and second machine age technologies and is author of seven books; and 50+ book chapters, journal articles and conference papers. He has taught and lectured internationally at several universities, is Professor at the Beijing Advanced Visual Innovation Institute at the Central Academy of Fine Arts and Director of the Media Architecture Institute, Sydney.
Barry Ramsay
Managing Director / 4D Planning Consultant
Advanced 3D Technologies NZ Ltd / A3D International Ltd
An early innovator in the area of 4D modelling for construction, Barry is passionate about the benefits that easy-to-understand planning brings to a complex construction project.
Barry deployed the first 4D software and planning services to the construction industry, and is still the most experienced 4D planner worldwide.  He has worked on some 350 projects across the world.
As an acknowledged expert in innovative construction planning, he was a team member of the first LEAN Construction team, writing the rules for LEAN construction and assisting in the deployment of the LEAN tool, Last Planner, in the UK.
Barry's work with 4D modelling has revolutionised the ability of the construction industry to use LEAN techniques such as just-in-time delivery. The accuracy in planning that 4D modelling delivers means that project planners can make accurate predictions of exactly what materials will be needed on what day. With just-in-time delivery of materials, the site is not clogged with materials waiting to be used, which was critical for Barry's London projects where space was at a premium. Just-in-time delivery also meant major cost savings for large projects, as approximately 10% of stored materials end up being discarded due to damage.
Barry's 4D work on projects in New Zealand has contributed to successful delivery. His work on the Forsyth Barr stadium ensured that all technical specifications were programmed for delivery in an appropriate place in the schedule, and contributed to the stadium being finished in time for the World Cup to be played there. His work as the planner for the build of the new wing for Waikato Hospital allowed the structure to be planned in meticulous detail.

Jay Sanjayan
Professor/Director, Centre for Sustainable Infrastructure
Swinburne University of Technology
Professor Jay Sanjayan is the Director of Swinburne's Centre for Sustainable Infrastructure and Professor of Concrete Structures.
Professor Jay Sanjayan's current funded research projects include 3D printing of concrete, low carbon concretes, geopolymer concretes, use of phase change materials in construction and monitoring the performance of geopolymer concrete in the field. He has published extensively in these topics (with an H-index 39 in Google Scholar: https://scholar.google.com.au/citations?user=hIY4l3gAAAAJ&hl=en) and is involved in a number of consulting projects related to concrete materials technology and structural design.
Jay is a Fellow of Engineers Australia, Honorary Member of Concrete Institute of Australia and was the 2015 Honorary President of RILEM.

Josh Keegan
Director
World Drone Challenge Pty Ltd
Josh has avidly followed the developments within the drone industry since the first military drones were introduced. This passion led him in 2015, to present at both the Asia Pacific Cities Summit, in Brisbane and the Audacious Ideas Festival in Toowoomba on "How to survive the upcoming drone invasion."
It was after the second presentation that both Josh and David Masefield (co-founder) found they shared a mutual passion for drones and identified gaps in the industry.  From this conversation they have since founded the World Drone Challenge.
Since creating the World Drone Challenge, Josh has been invited to present webinars to wide range of audiences including the beef and cattle industry and; maths and science students at Flinders University.  He has also written and contributed to a number of articles and has been interviewed on a number of occasions regarding his thoughts on drones.

Chris Vorster
BIM Manager
architectus™
Chris Vorster's rich background includes years' of professional experience in development. He has developed and implemented a BIM Implementation Plan for Projects that was adopted nation-wide, and later by the Australian teams. Chris also developed a special module-based training delivery system with individual training development plans for technical staff (called "ESDP" – Employee Skills Development Programme), used throughout the company by more than 200+ users in NZ, and more than 400+ in Australia and have successfully expanded company offerings and won projects for reo (rebar) shop drawings, steel fabrication drawings, construction sequencing and construction methodology visualization.

Angus McFarlane
Structural Engineering Leader
Laing O'Rourke
Angus is Structural Engineering Leader in Laing O'Rourke's Engineering Excellence Group. Laing O'Rourke is a multi-national contracting organization with more than 15,000 staff worldwide and 4,000 in Australasia.
Angus has presented throughout Europe, the Middle East and Australia. He was a member of the steering group for, and is a contributing author to, the Concrete Society's Guide to Design of Concrete Structures in the Arabian Peninsula, which was published in October 2008. His paper on the design of high-strength concrete columns was published by the Institution of Structural Engineers in March 2007.
Angus lives with his family in Sydney and is currently working on several projects, including: high-rise buildings; renewable energy developments; and large-scale oil, gas and mineral resource projects.

Roy Qian
Senior BIM Specialist
BECA
Roy has been mainly involved in MEP CAD design drafting, and software system development projects for the past 23 years.
Since early 2008, Roy has successfully led and completed a number of high profile/landmark BIM/Revit MEP projects across New Zealand, Australia and Asia, and has become one of the leaders of BIM/Revit MEP implementation and development in the industry with lots of first-hand project experience.
Roy has been speaking extensively on Revit/BIM topics at international conferences in Australia, USA and China and well as locally in New Zealand

Craig Davidson
Managing Director
AECOM
As New Zealand's Managing Director, Craig Davidson leads a team of around 600 designers, engineers, planners, and scientists across New Zealand's five regional offices. He is a chartered professional engineer with over 20 years' experience in infrastructure projects. In his career to date, he has overseen the successful delivery of projects in New Zealand, Australia, Asia, America and the United Arab Emirates.
Since joining AECOM in 1999, Craig has held a range of leadership roles including Regional Manager of the organisation's Waikato and Bay of Plenty operations, NZ Transport Director and NZ's Director for AECOM's Buildings + Places business prior to his current role as MD.
Craig believes great design can transform communities, business and people's lives.  His extensive experience in project delivery and client service has left him clear about the  importance of defining what  success looks like at the outset of a project and working with stakeholders to get alignment, understanding and ultimately 'buy in' to the vision.
Craig is also passionate about developing the next generation of infrastructure leaders and champions AECOM's client service and diversity initiatives.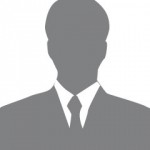 Andrew Booker
General Manager Business Innovation, and Development
Housing New Zealand