Global Speakers

Connal Townsend
Chief Executive
Property Council New Zealand
As Chief Executive of Property Council New Zealand since 2004, Connal Townsend is the industry's principal advocate for New Zealand's commercial, industrial, retail, property funds and multi-unit residential property owners. Connal worked for a number of years in the finance sector. He was previously lead consultant to the Housing New Zealand Establishment Board (1991); a regional manager for Housing New Zealand; and a senior consultant with Deloittes specialising in strategic organisational development. He has recently been appointed as a member of the Ministry of Business, Innovation and Employment's Building Advisory Panel. He was a member of the Rules Reduction Taskforce, the Government's Technical Advisory Group on Resource Management Reforms (RMII -U), and a Founding Member and Chair for nine years of Auckland Council's CBD Board. Connal is also a Justice of the Peace, a member of the Board of Trustees for Dementia Auckland, and a director of Dementia Auckland Foundation Ltd.

Andrew Eagles
Chief Executive
New Zealand Green Building Council
Andrew is a qualified economist with more than fourteen years' experience in the built environment. Working for consultancies, associations, government and built environment charities, he has a wealth of knowledge in housing, market mechanism, advocacy and the construction supply chain.
Andrew joined the New Zealand Green Building Council in September 2016 as Chief Executive. The New Zealand Green Building Council is the country's leading not-for-profit for the sustainable built environment. As well as exemplary research, the NZGBC oversees Homestar and Green Star the award winning certifications for New Zealand homes and buildings. NABERSNZ, the tool for confirming performance of offices in use, is also rising in popularity.

Grant Florence
Chief Executive
New Zealand Certified Builders Association

Jason Howden
Director
Warren and Mahoney Technologies Ltd
Jason is Warren and Mahoney's lead BIM Manager and a Director of Warren and Mahoney Technologies. He has significant experience in 3D and 5D BIM modeling and was BIM Manager for the Willis Towers in Wellington (5D BIM), Terminal 3 International at Jakarta Airport and Centre for Obesity, Diabetes and Cardiovascular Disease in Sydney, and the Christchurch Justice and Emergency Services Precinct. Jason's strengths are in design technology adoption, BIM implementation, project documentation delivery and digital workflow automation. He is passionate about design, technology, BIM and collaboration.

Josh Keegan
CEO
World Drone Challenge
Josh has avidly followed the developments within the drone industry since the first military drones were introduced. This passion led him in 2015, to present at both the Asia Pacific Cities Summit, in Brisbane and the Audacious Ideas Festival in Toowoomba on "How to survive the upcoming drone invasion."
It was after the second presentation that both Josh and David Masefield (co-founder) found they shared a mutual passion for drones and identified gaps in the industry.  From this conversation they have since founded the World Drone Challenge.
Since creating the World Drone Challenge, Josh has been invited to present webinars to wide range of audiences including the beef and cattle industry and; maths and science students at Flinders University.  He has also written and contributed to a number of articles and has been interviewed on a number of occasions regarding his thoughts on drones.

Cameron Newnham
Co-Founder and CTO
Fologram
Cameron Newnham is the co-founder and CTO of Fologram, where he leads the development of a new medium for making in mixed reality. His experience lies in the creation of novel tools for designing and fabricating complex geometric systems ranging from back end libraries, user experience, mixed reality and extending to machine design and robotic fabrication. Cameron has academic experience in award winning architectural practices as an Associate Lecturer – Industry Fellow at RMIT University, Melbourne University and has led numerous international design and build workshops in Shanghai, New York, Paris, Boston, Sydney, and Melbourne.

Gwyllim Jahn
Co-Founder and CEO
Fologram
Gwyllim Jahn is the co-founder and CCO of Fologram, a Melbourne based startup building the medium for making in mixed reality. He has previously co-founded Exlab and the Elseware Collective, design research practices interested in exploring the limits of design and construction. Gwyllim is a thought leader in the fields of mixed reality environments, autonomous robotic fabrication and creative applications of machine learning, with academic experience as a Lecturer in Architecture at RMIT, Melbourne and Monash universities and research published in leading conferences and journals including IJAC, ACADIA and RobArch. He has given talks, presentations and workshops at international institutions including MIT, Stuttgart ICD, Cooper Union and Tongji University and developed an online series of digital design tutorials that has been viewed over 800,000 times.

Wade Jennings
Director
CPRW Fisher Ltd

Roy Qian
Senior BIM Specialist
BECA
Roy has been mainly involved in MEP CAD design drafting, and software system development projects for the past 23 years.
Since early 2008, Roy has successfully led and completed a number of high profile/landmark BIM/Revit MEP projects across New Zealand, Australia and Asia, and has become one of the leaders of BIM/Revit MEP implementation and development in the industry with lots of first-hand project experience.
Roy has been speaking extensively on Revit/BIM topics at international conferences in Australia, USA and China and well as locally in New Zealand

George Quezada
Research Scientist
CSIRO
Dr Quezada is an innovation scientist with the CSIRO Data 61, researching digital disruption and the future of cities, infrastructure and essential service provision.
This research is developing strategies that enable economic opportunity and rapid transitions to a sustainable, resilient and resource efficient future. George's past research explored disruptive innovation in the energy and water sectors. He led the Urban Edge Partnership, a collaborative research project with the property sector to explore the role of greenfield developments in helping the industry and urban areas meet 21st Century challenges and opportunities.
More recently, he has established CSIRO's Urban Living Lab initiative, which is identifying and developing special purpose innovation zones in new urban development areas.
George will be presenting on navigating digital disruption and global change.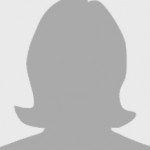 Angelina Lutomierska
Project Director
Fletcher Construction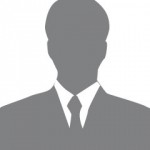 Stuart Bull
Lead for Digital Engineering Australian Hub
Laing O'Rourke