Sponsors & Media
Exhibit Sponsor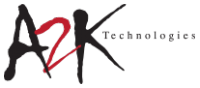 At A2K Technologies we foster innovation through our consulting and training in conjunction with the delivery of software and hardware solutions.
Our highly knowledgeable and industry-experienced staff from the Architecture, Engineering, Construction, Infrastructure and Manufacturing sectors, enhance our clients' organisational capabilities by assisting in the delivery of project outcomes. We strive to give our clients a winning edge over their competitors.
Our Professional Services and Consulting divisions include highly skilled, industry experienced Technical Consultants. Our operations, resources and infrastructure equate to the highest level of technical support which is backed up by strategic partnerships with many major software and hardware vendors.
With a large footprint throughout the ANZ region, we have become a trusted technology advisor to our offering and technical expertise, our commercial flexibility and our high levels of customer service and understanding.
For more information, please visit: http://www.a2ktechnologies.co.nz/
How to Sponsor
Capitalize on the Construction Technology, Automation and Innovation Forum!
Do you have technology solutions to enhance construction productivity and transform the the future of construction in New Zealand? Looking for the ideal platform to raise your profile and to increase your ROI?
Leverage on our limited sponsorship packages to strengthen and confirm your market position through consistent and continual branding and take advantage of the plethora of opportunities with high-level decision makers.
Your Partnership with us will provide you with:
Unparalleled industry exposure
Leads generation and set-up of meetings with key decision makers
Opportunity to position your company as a thought-leader
Platform to reaffirm your position in the industry
Please contact Audrey at +65 6716 9986 or email audrey@claridenglobal.org to discuss potential sponsorship opportunities or to custom make your own package.
---
Benefits as Media Partner or Supporting Organization



Enhance your corporate profile and visibility within the industry – Your company's logo will be emblazoned on our brochures and distributed to relevant stakeholders in the construction industry across APAC region.
Affiliation with an internationally recognized commercial event organizer
Clariden Global events are widely known and internationally trusted for giving best value to senior industry executives. We partner with selected media and supporting organizations capable of delivering the highest caliber of expert knowledge and key industry insights to the target market.
If you meet the criteria mentioned above and would like to explore the opportunity to partner with us for the forum, please contact Jane at +61 (3) 9909 7310 or email jane.thomson@claridenglobal.org.