Sponsors & Media
2020 Silver Sponsor

Kaltura
Kaltura's mission is to power any video experience. A recognized leader in the EVP (Enterprise Video Platform), EdVP (Education Video Platform), Cloud TV, and OVP (Online Video Platform), markets, Kaltura has emerged as the fastest growing video platform with the broadest use cases and appeal. Kaltura is deployed globally in thousands of enterprises, educational institutions, media companies, and service providers and engages hundreds of millions of viewers at home, at work, and at school. The company is committed to three core values – openness, flexibility, and collaboration – and is the initiator and backer of the world's leading open source video management project, which is home to more than 150,000 community members.
Kaltura's Enterprise and Learning business unit helps organizations from all industries power video across the organization, both internally – for employees and students, and externally – for customers and partners, live and VOD, on any device. Kaltura offers the tools to create and manage video that can power every department. With Kaltura's video solutions, organizations can improve communication, drive engagement, share knowledge, increase collaboration boost creativity, and improve learning results. For more information visit www.kaltura.com.
2020 Bronze Sponsor

EON Reality
EON Reality is the world leader in Augmented and Virtual Reality academic and industry training solutions. We believe that knowledge is a human right and should be available, accessible, and affordable for every human on the planet.
To carry this out, we have spent the last 20 years developing the de-facto standard for AR/VR education and industry solutions that support devices from mobile phones to head-mounted displays to large-scale screens and facilities. With more than 20 locations worldwide, EON Reality has created the largest AR/VR training library with over 8,000 applications and 40 million users around the world.
As the culmination of years of work with Fortune 1000 companies, global enterprises, and world-class academic facilities, EON Reality's EON-XR Platform serves as the primary product and content delivery vehicle for the Irvine-based company. Founded around the principles of "Learn, Train, Perform," EON-XR contains the backend support and architecture that large organizations need to quickly and efficiently build, deploy, and scale AR and VR applications to supplement their current training and productivity efforts. With AR, VR, and mobile functionalities, EON-XR functions across all major devices and operating systems.
For more information visit eonreality.com/locations/singapore-sg.
2020 Spotlight Sponsor

HUAWEI CLOUD
HUAWEI CLOUD is a leading cloud service provider, which brings Huawei's 30-plus years of expertise together in ICT infrastructure products and solutions. We are committed to providing reliable, secure, and cost-effective cloud services to empower applications, harness the power of data, and help organizations of all sizes grow in today's intelligent world. HUAWEI CLOUD is also committed to bringing affordable, effective, and reliable cloud and AI services through technological innovation.
For more information visit www.huaweicloud.com/intl/en-us/.
2020 Association Partner

Singapore Association for Private Education
SAPE is a not-for-profit association established in July 2012.  The mission of SAPE is to create pillars of support to enable members to enhance the quality and competency of their teaching and learning services as well as operational excellence. SAPE is committed to uphold the good reputation and image of the Singapore Private Education Industry.
SAPE's Capabilities Development programmes aim to raise the standards of members and industry through sharing of knowledge and best practices.  SAPE members also have access to a robust range of opportunities to explore new education innovations, participate in industry-led initiatives, and seek collaborative partnerships.
For more information visit sape.org.sg.
2020 Association Partner

The International E-Learning Association (IELA)
The International E-Learning Association (IELA) is dedicated to advancing the knowledge and practice of e-learning in the classroom and the workplace. With members hailing from every continent—and from the realms of business, industry, government, and academia—the IELA is a vibrant and diverse community of e-learning professionals, researchers, and students.
Our international conferences focus on current e-learning themes, trends, and topics. Our member directory can help you find colleagues with similar interests. And our International E-Learning Awards help set the standard for innovative, effective e-learning. Join the IELA today. We look forward to welcoming you.
For more information visit www.ielassoc.org.
2020 Media Partner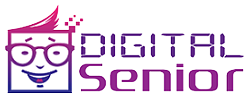 Digital Senior
Started in January 2014, Digital Senior is a portal on tertiary studies in Singapore aimed at helping students make informed choices related to their education. Since its inception, Digital Senior has grown quickly to become a dependable source of information among students.
It's mission is to empower millennial students to make optimal decisions & live the best version of themselves.
For more info, visit: digitalsenior.sg.
2019 Gold Sponsor

Pearson Education South Asia
Our Company
We are the world's learning company with more than 24,000 employees in nearly 60 countries and a mission to help people make progress in their lives through learning. We combine world-class educational content and assessment, powered by services and technology, to enable more effective teaching and personalized learning at scale. We believe that wherever learning flourishes so do people.
Our Vision
Our vision is to have a direct relationship with millions of lifelong learners and to link education to the way people aspire to live and work every day. To do that, we'll collaborate with a wide group of partners to help shape the future of learning. We believe that we all need to embrace lifelong learning, continuously acquiring new knowledge and skills to thrive in an ever-changing and increasingly connected world.
For more information, visit www.pearson.com.
2019 Gold Sponsor

Steelcase Education
Steelcase Education helps schools, colleges and universities create the most effective, rewarding and inspiring learning environments to meet the evolving needs of students and educators.
Using an insight-led approach, we collaborate with education practitioners, architects and designers, to design solutions for the many spaces in which learning happens, from classrooms and libraries to in-between spaces and cafes.
"As we continue our research, it's clear that the best places for education will bring people, technology and space together in innovative ways. More than ever, we're seeing the need for class-rooms to become highly flexible spaces that support the new behaviors of learning that are the direct result of new technologies." – Andrew Kim, Education Researcher, Steelcase

For more information, visit www.steelcase.com/asia-en/discover/information/education-professionals.
2019 Silver Sponsor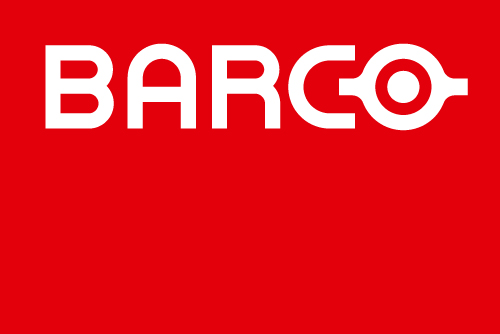 Barco
Barco designs technology to enable bright outcomes around the world. Seeing beyond the image, we develop visualization and collaboration solutions to help you work together, share insights, and wow audiences. Our focus is on three core markets: Enterprise (from meeting and control rooms to corporate spaces), Healthcare (from the radiology department to the operating room), and Entertainment (from movie theaters to live events and attractions). In 2018, we realized sales of 1.028 billion euro. We have a global team of 3,600 employees, whose passion for technology is captured in 400 granted patents. For more information, visit us on www.barco.com, follow us on Twitter, LinkedIn, YouTube, or like us on Facebook.
2019 Bronze Sponsor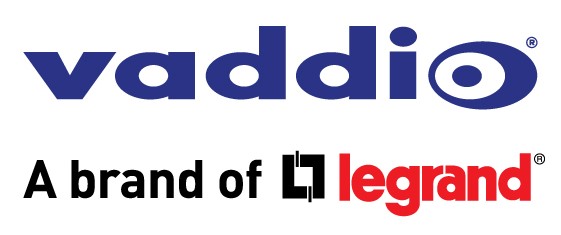 Legrand AV
Legrand AV is a leading manufacturer and provider of innovative AV solutions including mounting, racks, projection screen solutions and HD PTZ cameras & UCC solutions for both the consumer and commercial AV markets. Our innovative products, sold principally under the Chief, Da-Lite, Middle Atlantic, Projecta, Sanus and Vaddio brands, are sold through numerous channels. The AV brands of Legrand provide the most comprehensive offering of AV solutions in the market. The company has headquarter in the U.S. and branch offices in Canada, Europe and Asia Pacific supporting a global network of dealers. The Company serves a broad base of over 6,000 global AV customers.
For more information, visit www.legrandav.com.
2019 Bronze Sponsor

Panopto
Panopto is the easiest way to manage, live stream, record, and share videos for universities and businesses. Since 2007, we have built the easiest-to-use platform for managing all your video assets, integrating video into your LMS, capturing lectures, recording flipped classroom, videos, and more. We serve more than 5 million end users in universities and businesses around the world.
Learn more at www.panopto.com.
2019 Brand Sponsor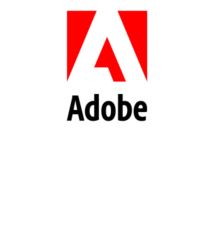 Adobe
Adobe gives everyone—from emerging artists to global brands—everything they need to design and deliver exceptional digital experiences. We're passionate about empowering people to create beautiful and powerful images, videos, and apps, and transforming how companies interact with their customers across every screen.
Adobe Creative Cloud, Document Cloud, and Experience Cloud bring together our design expertise with customer intelligence to deliver experiences that get results. With a robust platform that's powered by advanced science, a thriving community of partners and developers, and a culture that's passionate about pushing the boundaries of what's possible with our products, Adobe is changing the world through digital experiences.
For more information, visit Adobe.com.
Participating Company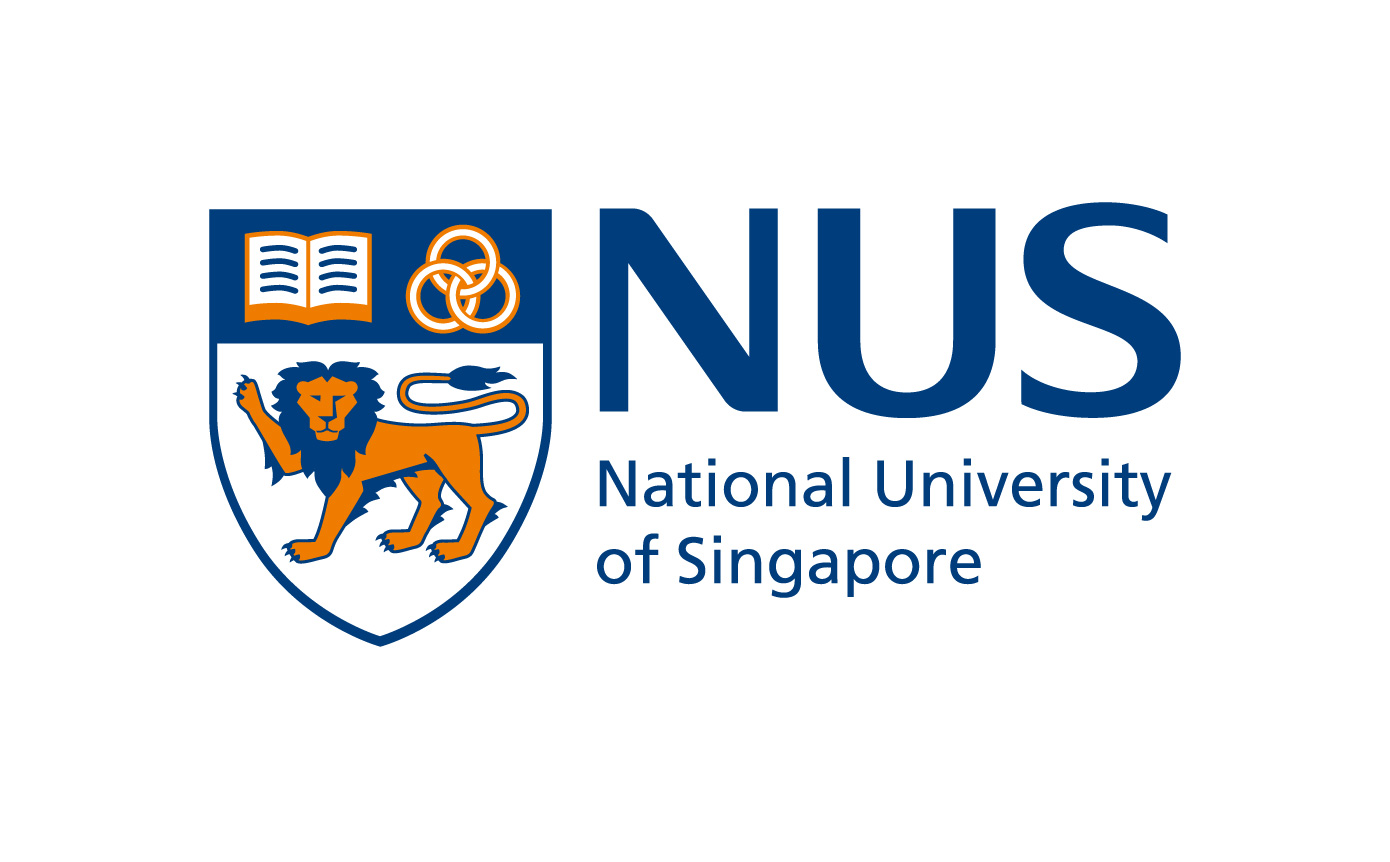 National University of Singapore (NUS)
Interactive Roundtable Discussion: Synchronous & Asynchronous Online Learning
Participating Company

Singapore Polytechnic
Topic: Getting The Right Blend: Why Schools Should Explore A Variety Of Solutions To Deliver Blended Learning To Students
Participating Company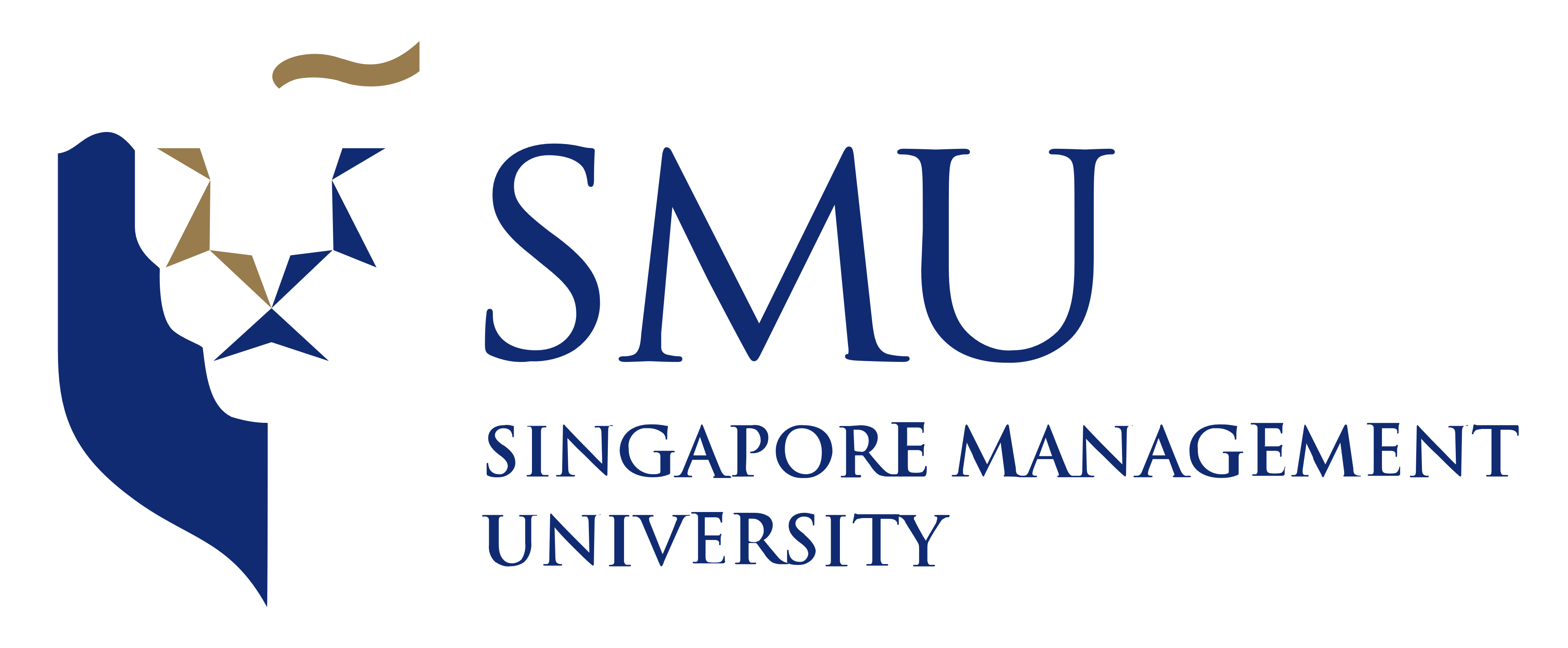 Singapore Management University (SMU)
Topic: SMU Case Study: Leveraging AI In Redefining Teaching & Learning During Remote Learning
Participating Company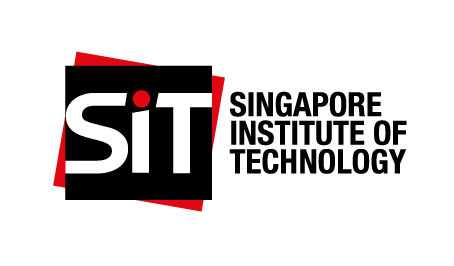 Singapore Institute of Technology (SIT)
Topic: The Singapore Institute Of Technology Experience: Effective Migration To Online Teaching During Circuit Breaker
Participating Company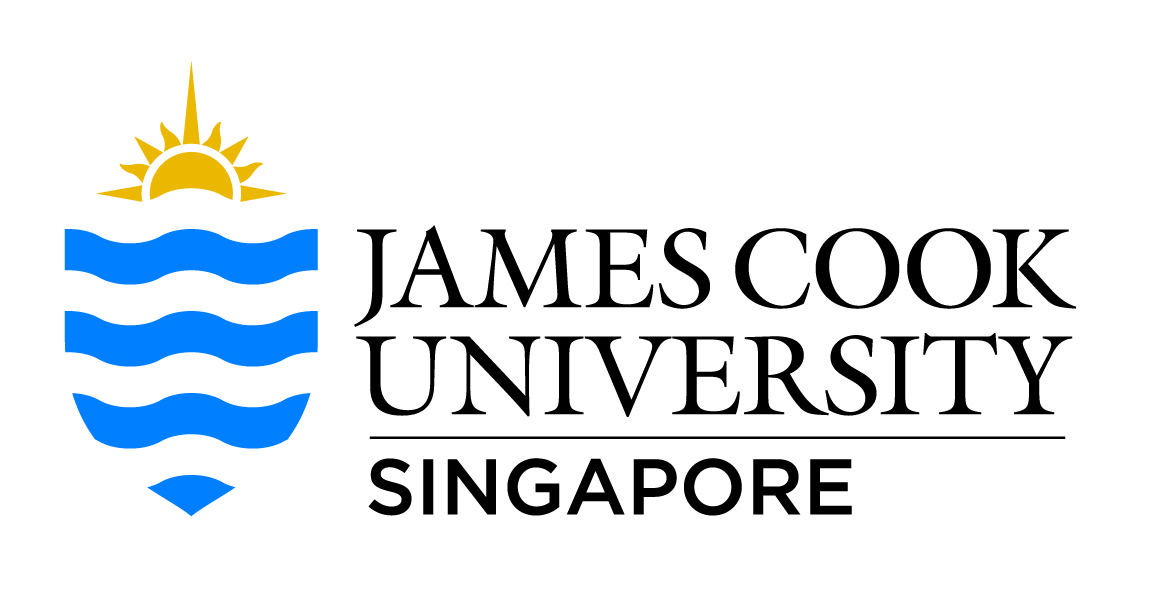 James Cook University
Topic: Case Study: James Cook University's Use Of Blended Learning Assures Seamless Continuity In Education
How to Sponsor
CAPITALIZE ON THE



3rd Annual Digital Campus: Remote Teaching, Online Blended Learning And Education Continuity Planning Forum



Do you have solutions to help enhance teaching quality? Looking for the ideal platform to raise your profile and to increase your ROI?
Leverage our limited sponsorship packages to strengthen and confirm your market position through consistent and continual branding awareness and take advantage of the plethora of opportunities with high-level decision makers.
Your partnership with us will provide you with:
Unparalleled industry exposure
Leads generation and meeting arrangements with key decision makers in the education and learning sector

Extraordinary brand visibility, increasing brand awareness and preference
Long-term business partnerships with leading education and learning partners, customers and suppliers

Please contact Audrey Bright at +65 6716 9986 or email [email protected] to discuss potential sponsorship opportunities or to customize your own package.
---
BENEFITS AS MEDIA PARTNER AND SUPPORTING ORGANIZATION AT THE



3rd Annual Digital Campus: Remote Teaching, Online Blended Learning And Education Continuity Planning Forum
Enhance your corporate profile and visibility within your industry – Your company's logo will be emblazoned on our brochures and disseminated to key education and learning decision makers across Asia
Affiliation with an internationally recognized commercial event organizer
Clariden Global events are widely known and trusted internationally for giving the best value to senior industry executives. We partner with selected media and supporting organizations, capable of delivering the highest caliber of expert knowledge and key industry insights to the target market.
If you met the criteria mentioned above and would like to explore the opportunity to partner with us for the 2nd Digital Campus and Blended Learning Transformation Asia Pacific Summit, please contact Kevin Chan at +65 6899 5030 or email [email protected].