Sponsors & Media
Silver Sponsor

O.C. Tanner, the global leader in employee recognition, helps thousands of top companies create engaging cultures that help people accomplish and appreciate great work. 25 of the Fortune 100 Best Companies To Work For® use an O.C. Tanner recognition solution.
website: https://www.octanner.com/sea/
Silver Sponsor

Qualtrics is a rapidly growing software-as-a-service company and the leader in experience management. More than 8,500 enterprises worldwide, including more than 75 percent of the Fortune 100 and 99 of the top 100 U.S. business schools, rely on Qualtrics.
Our solutions make it easy to measure, prioritise, and optimise the experiences organisations provide across the four foundations of business: customer, product, employee and brand experiences. Qualtrics pairs program expertise with intuitive and powerful technology to deliver the only enterprise-grade employee experience software that empowers organisations with real-time, full-lifecycle employee feedback, analytics, and action planning tools to drive stronger teams and higher employee engagement.
To learn more, and to request a demo, please visit www.qualtrics.com/employee-experience
Bronze Sponsor

Gallup delivers analytics and advice to help leaders and organizations solve their most pressing problems. Combining more than 80 years of experience with its global reach, Gallup knows more about the attitudes and behaviors of employees, customers, students and citizens than any other organization in the world.
Gallup's strength is understanding people and what matters most to them in their job and their life. That strength allows us to create transformation in the workplace and marketplace. Through the study of human nature, we change the world a little to a lot every day.
For more information, please visit: https://www.gallup.com/home.aspx
Presentation Sponsor
BI WORLDWIDE is a global engagement agency. We help our clients drive performance improvement through their Employees, Channels and Customers. Founded in 1950 by Guy Schoenecker, he discovered innovative ways to provide consumer loyalty programs and incentives to various industries. It grew into what is now a multinational company serving Global 2000 corporations in over 150 countries in more than 20 languages.
Serving the employee space, BIW solutions includes:
Employee Value Proposition & Employer Branding
Employee recognition & long-service anniversary
Incentives and rewards
Events design and production – Incentive travels, business conferences, award gala dinners
Interactive Engagement Sponsor

At Rewardz, we believe in creating change through positive reinforcement.
Headquartered in Singapore, we operate in 11 countries through local offices and strategic partnerships. Since our inception in 2012, we have been consistently recognised for our innovative technology and value delivery. We provide one-stop platforms and a rich digital rewards marketplace to drive sustainable business performance for over 250,000 users across 125 companies. Be it engaging employees, building customer loyalty or raising partners' productivity, our mobile and web solutions gamify spot rewards and are designed to be easy-to-use, relevant, fun and engaging.
Bringing together the latest best practices in employee engagement and wellness, CERRA & Flabuless help organizations drive desired behaviours and boost KPIs. The platforms promote wellbeing and productivity through engaging corporate challenges, incentivise healthy activities, provide 3rd-party corporate rewards and benefits, manage event attendance, drive peer-to-peer recognition, referrals and more… all in the palm of your hand!
Website: https://rewardz.sg
Exhibit Sponsor

To get the customer experience right an organization has to first get the employee experience right.
Beekeeper is an award-winning employee communication platform that digitalizes the non-desk workforce by connecting operational systems and communication channels within one secure, intuitive interface.
Beekeeper connects colleagues across locations and departments in real time via mobile or desktop devices, and includes an intelligent dashboard to help companies improve internal communication and streamline business processes. Secure, automated, and relevant information is readily distributed, searchable, and measurable in one central hub for an efficient and compliant digitized workflow.
The company is based in Zurich and San Francisco and supports users in more than 130 countries. We have unleashed the power of communication for humanizing workplaces at clients like Heathrow Airport, Mandarin Oriental, Domino's Pizza, Olam, and Marriott.
Beekeeper Zurich – https://www.beekeeper.io/en
Beekeeper Singapore – http://beekeeper-communication.sg/
Dedicated Email Sponsor

Randstad was founded in the Netherlands in 1960 and has more than 20 years of local market experience in Singapore. Our team of local experts deliver a full suite of specialist permanent and contract recruitment services as well as insights-driven HR solutions to leading companies in the region.
We know from our heritage and experiences that real connections are not made from data and algorithm – they require empathy, intuition and instinct. It is here at this intersection between technology and humanity that we redefine the way we connect with our clients, candidates and partner – to deliver a true human experience.
Through the power of HR technology and the passion of our people, we help candidates realise their true potential and enable employers to sustain their success through strategic HR solutions across accounting & finance, banking and financial services, corporate & secretarial support, engineering, human resources, information technology, life sciences as well as sales, marketing & communications.
Exhibit Sponsor

Xoxoday Enterprise is a technology platform helping organizations manage Rewards, Incentives and Loyalty Programs. We work with you to develop scalable, secure, distributed and seamless solutions that help your employees, consumers, and channel partners engage with your brand. With our unparalleled catalog of curated experiences, perks, products and gift vouchers, Xoxoday can create captivating mechanics to enhance stakeholder engagement.
Media Partner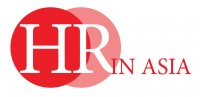 How to Sponsor
Capitalize on Employee Experience Summit 2018!
Do you have solutions to help enhance employee experience? Looking for the ideal platform to raise your profile and to increase your ROI?
Leverage on our limited sponsorship packages to strengthen and confirm your market position through consistent and continual branding awareness and take advantage of the plethora of opportunities with high level decision makers.
Your Partnership with us will provide you with:
Unparalleled industry exposure
Leads generation and set-up of meetings with key decision makers
Positioning your company as a thought-leader
Reaffirming your position in the industry
Please contact Emma at +65 6716 9986 or email [email protected] to discuss potential sponsorship opportunities or to custom make your own package.
---
Benefits as Media Partner or Supporting Organization
Enhance your corporate profile and visibility within your industry – Your company's logo will be emblazoned on our brochures and distributed to HR visionaries across Singapore and the region.
Affiliation with  Asia's best commercial event organizer.
Clariden Global events are widely known and trusted throughout Asia for giving best value to senior industry executives. We partner with selected media and supporting organizations, capable of delivering the highest caliber of expert knowledge and key industry insights to the target market.
If you meet the criteria mentioned above and would like to explore the opportunity to partner with us for the Employee Experience Summit 2018, please contact Mandy Denver at +65 6899 5030  or email [email protected].