Sponsors & Media
Spotlight Sponsor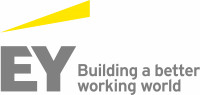 The global EY organization is a leader in assurance, tax, transaction, legal and advisory services. We leverage our experience, knowledge and services to help build trust and confidence in the financial markets and in economies all over the world. Belonging to EY means being in a respectful and forward-looking working environment, where diversity, openness and the sharing of ideas with one another matter a lot. EY supports new solutions and approaches, fosters creativity and innovative ways of working, and sees teamwork as important. Building a better working world is our global promise – our mission is to drive progress and make a difference, to the benefit of our people, our clients and society.
Find out more about us at: www.ey.com/ch
Media Partner

International HR Adviser is the leading, quarterly, glossy magazine which is distributed to International Human Resource, Global Mobility and Procurement professionals worldwide.
International HR Adviser magazine was launched in 2000 and is the only magazine solely aimed at Global HR professionals whose role is to manage their company or organisation's global mobility programmes and expatriate assignments. International HR Adviser is currently sent to almost 7000 readers in 83 countries, and provides quality editorial which is educational and thought provoking and is provided by specialists in their field.
Regular features within International HR Adviser include: International HR Surveys, Compensation & Benefits, Global Taxation, Technology, Trends in International Assignments, Healthcare, Insurance, Surveys, Country Profiles, Global Immigration, Moving & Relocation, Spousal Support, Education, Global Pension Schemes, Serviced Apartments, Benchmarking, Kidnap & Emergency Evacuations, Cross-Cultural Issues and Case Studies and other articles relevant to International HR Professionals & Procurement specialists.
For a free subscription click here. 
Follow us on twitter @IHRAmagazine
How to Sponsor
Capitalize HR Analytics, Metrics and Measurement Conference 2019!
Do you have solutions to help enhance HR analytics functions in Europe? Looking for the ideal platform to elevate your professional
status and strike key business partnerships?
Leverage our limited sponsorship packages to strength and confirm your market position through consistent and continual branding awareness and take advantage of the plethora of opportunities with high level decision makers.
Your Partnership with us will provide you with:
Unparalleled industry exposure
Leads generation and meeting arrangements with key decision makers in the HR Analytics arena
Extraordinary brand visibility, increasing brand awareness and preference
Long-term business partnerships with leading Business Analytics partners, customers and suppliers
Please contact Emma Joy at +65 6716 9961 or email emma@claridenglobal.com to discuss potential sponsorship opportunities or to custom make your own package.
---
Benefits as Media Partner or Supporting Organization at HR Analytics, Metrics and Measurement 2019
Enhance your corporate profile and visibility within your industry – Your Company's logo will be emblazoned on our brochures
and disseminated to key EV decision makers across Europe
Affiliation with an internationally recognized commercial event organizer
Clariden Global events are widely known and trusted throughout the world for giving best value to senior industry executives. Through partnering with selected media and supporting organizations, we are capable of delivering the highest calibre of expert
knowledge and key industry insights to the target market.
If you meet the criteria mentioned above and would like to explore the opportunity to partner with us for HR Analytics, Metrics and Measurement 2019, please contact Rosanna Smith at +44 (0)20 7129 1222 or email  rosanna.smith@claridenglobal.org