Global Speakers

Damian Giuffre
Director of Digital Futures
IP Australia

David Dean
Machine Learning Specialist
TAFE NSW
Dr David Dean is passionate about developing state-of-the-art machine-learning algorithms and turning them into real systems that improve the lives of everyone. He has 14 years of research and development experience with machine-learning and artificial intelligence at Queensland University of Technology, the University of Queensland, as well as a number of exciting ML health start-ups. Now working with TAFE NSW Digital, David is push the use of AI and ML to improve the learning experience for vocational training across the entirety of TAFE NSW.

Yves Bergquist
Project Director, Data & Analytics Entertainment Technology Center
University of Southern California
Yves is a data scientist and the CEO of AI engineering firm Novamente, which builds Artificial General Intelligence applications for clients including DARPA, IARPA, Raytheon, NIH, the CDC, and Intel. Novamente is the AI developer behind Aidyia, an autonomous AI hedge fund, as well as Hanson Robotics' "Sophia", profiled around the world. The Novamente team manages the OpenCog Foundation, which aims to develop open source, neural-symbolic Artificial General Intelligence, and is a practice leader in AGI across the world.
Yves is also the founder and director of the "Data & Analytics" Project at USC's Entertainment Technology Center, where his team develops next-generation AI and machine learning applications for the media and entertainment industry. He also oversees the development of "Corto", the world's very first AI-driven knowledge engine for the media and entertainment industry.
At ETC, Yves and his team manage a half dozen research and development projects applying advanced AI and machine learning methods to the challenges facing the entertainment industry, including semantic audience intelligence, semantic "content genomics" and classification using deep neural networks, data-driven windowing/scheduling, and AI-driven post-production. The Data and Analytics Project is also working on applying machine intelligence to model algorithmic structures of narrative and "interestingness" in film.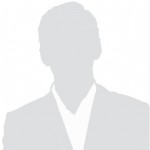 Andrew Stephen
Associate Dean of Research & L'Oreal Professor of Marketing
University of Oxford, Said Business School

Irina Hayward
Head of Digital & Direct Strategy
BMF Australia

Kshira Saagar
Head of Analytics and Data Science
THE ICONIC
Kshira Saagar has been with the Analytics/Decision Sciences industry for almost a decade now having worked across Americas, Asia, Europe and more importantly Australia. The bulk of his work has been focussed on developing solutions for the Analytics problem spaces of the Retail, Telecom and Insurance marketing departments at some of the leading Fortune 100 clients. In his other roles, he has enabled decision making through data for clients from the Media, Healthcare, Aviation, Logistics and FMCG organisations.
In his current role at The Iconic, as the Head of Analytics and Data Sciences, he's responsible for understanding and enabling data driven decision making. Previously at Datalicious & prior to that at Fairfax, he was responsible for institutionalising data-driven analytics across the company's core competencies and building new-age analytical products for the organisation.

Timothy Whitfield
Head of Operations and Technology
GroupM
Tim Whitfield stands at the forefront of the fastest moving media industry trend: programmatic media. He's spent the past thirteen years honing his skills by developing third party ad-servers and campaign stewardship systems and has now helped position Xaxis as a leader in the public programmatic space.
A calculated risk-taker with deep tech industry knowledge, Tim has been the director of operations and managed a large number of enterprise customers. Tim is recognized as a forward thinker in the areas of automation of operations, systems design and infrastructure design.
Tim is the key contributor on the IAB's Brand Safety Council of Australia which is tackling the problem of Brand Safety and Ad-Fraud in the Australian Market. Ad-Fraud is described as war between good and evil and war that is being fought and won.
Tim holds an engineering degree in optoelectronics from Macquarie University. He is a former developer with 15+ combined years of experience in the media and technology arenas. Tim is a valued speaker on programmatic events and can often be seen hosting a Programmatic 101 lecture at various events.

Darren Woolley
Founder & Global CEO
TrinityP3 Marketing Management
Darren is considered a thought leader on all aspects of marketing management. A Problem Solver, Negotiator, Founder & Global CEO of TrinityP3 – Marketing Management Consultants, solving the six major challenges facing marketing. He is also a founding member of the Marketing FIRST Forum and Author and Past-Chair of the Australian Marketing Institute, Ex-Medical Scientist and Ex-Creative Director. And in his spare time he sleeps.

Markoss Martina
Head of Customer Success and Enablement
Eclair Group
Markoss has more than 10 years' experience within Financial Service Industries. He worked for multiple top 30 global banks on global and regional level. He has held multiple Senior Management positions within the Transformation & Automation as well as in operational role.
He set up from scratch, designed, developed, lead and managed Robotics and Cognitive Automation (AI & Machine Learning) Strategies, Business Units, Approaches and Programs for multiple top 30 global banks.
He led, set-up, and managed large-scale multi-million dollar transformation & Automation programs.
He leads large business units, managed costs and ensured that business unit objectives are delivered.
Markoss is currently engaged with Eclair Group. Eclair combines cutting-edge technology with an innovative service offering to collaborate with our clients in realizing the transformative benefit from automation.

Paul Rybicki
Country Head for Datasparks Australia
Singtel
Paul Rybicki is running SingTel's DataSpark business in Australia. DataSpark is a big data analytics company that generates insights about how people move using telco data. Prior to this role, Paul headed up TV & Content at Optus, where he led content acquisition and OTT, TV and video content delivery across Optus' mobile and fixed network platforms.  Highlights include the purchase of the Premier League for the Australian market, launching the first 24/7 premier league and the first 24/7 cricket channel as well as the launch of an OTT platform.
Paul has previously worked in a range of other senior roles, including Head of Insights at News Corp-owned Pay TV operators in the UK and Australia. Paul also spent a decade in Europe and the Asia Pacific, where he was a strategy consultant for Capgemini, supporting a number of telco and media clients, including the launch of a mobile operator in Bulgaria.

Babar Jan-Haleem
Head of Asia Pacific - Big Data Analytics | AI | ML Segment
Amazon Web Services
Babar heads the APAC Big Data Analytics & AI Segment for Amazon Web Services responsible for driving AWS solution initiatives across APAC region. His professional experience is in Big Data Analytics & Data-warehousing field for over 19 years in United States & APAC including GC and Japan. Before being relocated to APAC, Babar provided technical consulting expertise to Fortune 500 organizations in the US in EDW & Business Analytics arena thus has a deep technical architecture background with focus on business outcomes. Prior to joining Amazon family, Babar headed APAC Big Data & Analytics Specialist practice for Oracle for over 11 years.
He is passionate about the immense value Big Data Analytics & Artificial Intelligence solutions offer and how they are being leveraged by the organization to generate value. His undergraduate and MBA studies in the US are in Information Systems and Mathematics. Based out of Australia, in his current role, Babar maintains a close working relationship with AWS HQ development & product management organizations giving him direct insight into solution product roadmap & strategy and inner workings of solutions. He is a strategic thinker with the ability to clearly articulate long-term strategies for organizations embarking on strategic data-driven cloud initiatives while overcoming mission critical challenges.

Cheok Funn Lee
Digital Product Owner
National Australia Bank
Cheok is the Digital Product Owner for virtual assistants at National Australia Bank. As one of the first employees of NAB Labs, NAB's innovation hub, Cheok has spent most of his career pushing a large, complex, heavily-regulated organisation to innovate and adapt to the ever-increasing pace of the current environment where NAB competes with not only traditional players but also much smaller and more agile Fintechs.
Cheok is a strong believer in the shift towards conversational interfaces and the power of virtual assistants to drive better customer experiences as well as commercial outcomes. He is currently the product owner for the NAB Facebook Messenger virtual assistant, Google Assistant app, and Amazon Alexa skill.

Christian McGilloway
Chief Technology Innovation Officer
Retail Zoo

Dr. Ian Tho
Executive Director
Azurium Analytics, Ferrier Hodgson
Dr. Tho has over 2 and a half decades of experience with a wide range of organizations in Australia, Asia, and the United States. He is the global lead for customer analytics at Azurium Analytics, the consulting arm of Ferrier Hodgson. Immediately prior, Ian was the Head of Analytics for Coles (Wesfarmers Group) where he was intimately involved with developing insights for Coles using data from over 24 m Australians. He has worked with include iconic brands, and most recently with Country Road, JB Hifi, KMart, Target, Bunnings, Blue Illusions, Shell and Sandvik Global Mining. Dr. Tho has extensive experience in fast moving consumer retail analytics, risk analytics with banking and in healthcare, developing patient care outcomes with both government and private, tertiary care healthcare providers whilst working with Deloitte Consulting and Accenture. He has a special interest in semiotics and holds a Ph.D. in actuarial risk, an MBA (strategic marketing), and a Bachelor of Engineering from the University of Melbourne.

Jeff Gibb
Senior Business Development Manager
Amazon Alexa

Joe Milward
Innovation Manager
TAFE NSW
As a Senior Digital Strategist for 3M Australia, Joe is charged with identifying innovative ways to utilise digital solutions in order to build a customer first relationship for the business.
With extensive experience working in the media, technology and animation industry for over 15 years, Joe currently places his focus on identifying new trends in digital media, from mobile to social media, and the rise of Augmented and Virtual Reality.
Joe has been spearheading the strategic direction for Augmented Reality and Virtual Reality scene with a global working team as 3M begins to explore this new medium.

Lisa Bouari
Director & Co-Founder
outThought
Lisa is a regular advisor to the C-Suite on best practice solutions and approaches for AI initiatives. Lisa has over 15 years of experience in the design and execution of solutions in the machine learning, predictive analytics, business analytics, and cognitive computing spaces and has been awarded Architect of the year twice in Asia Pacific by IBM for outstanding achievements.
Lisa co-founded outThought with the goal of making AI and Cognitive technology easy, and accessible to all organisations. outThought has built an Assistant Platform, using best of breed AI technology that forms the foundation for revenue generating, and cost saving virtual assistants that outThought is delivering to organisations in Retail, Financial Services and the Public Sector.
Lisa is energetic and fun to work with. She thrives on helping organisations make their first steps into the productive use of AI, by making this complex domain easy to understand.

Robert Kinkade
Co-Founder
CX360
Robert Kinkade specializes in helping large organizations accelerate customer experience and digital transformation. Robert has hands-on startup experience and previously led EY's Digital Operations Practice across the Asia Pacific, and led Accenture's Digital Customer Practice for Australia and New Zealand.
Robert has worked in retail, consumer, travel, automotive, financial services, insurance and public sectors. He has been recognized as one of the top omnichannel leaders in Australia by helping senior leaders develop winning strategies and transformations to embrace the changing tech landscape – moving from being digitally disrupted to disruptor.
Robert is a co-founder of CX360 – A specialist organization helping large enterprise clients transform customer experience across people, process, tech, and culture.

Tim Rich
Head of Marketing
Toyota Financial Services
Tim Rich is Head of Marketing at Toyota Financial Services, Australia's leading automotive financial services brand. A commercially minded senior marketing professional with a focus on marketing investment efficiency and organizational value add Tim and his team is responsible for managing the customer experience, digital, brand and marketing communication functions across Toyota's automotive Finance, Insurance and Fleet categories. Within one of the most dynamic industry segments, financial services are increasingly being used to enhance the automotive customer experience.
He has over 20 years experience in senior marketing executive roles. Prior to joining Toyota Financial Services, Tim worked for leading brands including Telstra, Sony, Electrolux and Toyota Motor Corporation Australia. Tim's experience with Toyota included 3 years with the parent company in Tokyo, Japan. This unique Toyota automotive experience has embedded the 'Toyota Way' and Kaizen managerial approach into Tim's business DNA.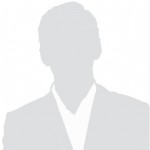 Will Scully-Power
Co-Founder & CEO
PASCAL