Global Speakers

Anthony Alder
Board Member
Australian Professional Standards Board for TM and Patent Attorneys
A dignified arbitration lawyer with more than 10 years' experience, Anthony Alder has been responsible for the commercialisation of high level technology developed by Australian companies.
His experience covers the likes of PricewaterhouseCoopers Legal, ResMed Ltd, Ventracor Ltd, Bioxyne Ltd, and Calix Ltd. Anthony has a range of qualifications from the NSW Supreme Court Solicitor, Patent and Trade Mark Attorney, and Domain Name Arbitrator in Australia.
Anthony is also a Fellow of Institute of Patent Attorneys in Australia and a board member of the Professional Standards Board for Trade Mark and Intellectual Patent Attorneys. He also lectured in Validity and Interpretation of Patents at UTS in 2014.
Anthony was mentioned in IAM's 2013 list of Top 1000 Patent Attorneys and Intellectual Property Specialists in the world. His law firm was featured in the Top 1000 IP Laws Book published by IAM in 2014 and 2016. Also, Alder IP is the proud winner of a Client Choice Award 2015 for the best patent firm in Australia and recently won the Australian Patent Law as awarded by Corporate Intl (UK) in 2016.

Andy Blood
Head Creative
Facebook

Alec Christie
Partner - Digital Law
Ernst & Young
Alec is the Head Partner for Digital Law at EY (APAC region) with over 26 years' experience under his belt.
Alec's expertise has been harnessed with a diverse cross-border Asia Pacific practice with the emphasis on blockchain, smart contracts, Augmented Reality and Virtual Reality, Data privacy/ Cyber security, Information (including Big Data analytics and IoT), E-commerce (including online marketing), Cloud computing, Sourcing, Open Source Software and Commercial IT and Intellectual Property.
Alex has been described by the Chambers Global – The World's Leading Lawyers for Business Guide as 'superb…. a genuine regional expert'; by Asia Pacific Legal 500 as 'probably one of the best lawyers in his field' and 'a Cloud computing and data privacy expert' and 'is brilliant on software licensing … has a wide knowledge of IT/IP issues both in Australia and globally'; and by Leading Lawyers as 'a sought after IT lawyer in Australia, highly pragmatic professional assisting to commercial results', Alec has been selected as one of the Leading Information Technology lawyers in Australia and globally since 2013 by Who's Who Legal.
Since 2015 Alec has been recognised by his peers in Best Lawyers as one of Australia's best outsourcing lawyers. Alec has also been appointed as the only Australian on the editorial boards of Data Guidance's online 'Global platform for data protection and privacy compliance' and the global journal e-Health Law & Policy published by Cecile Park Publishing. Alec is also the country expert/editor for Bloomberg BNA's Australian chapter for its online global data privacy and security offering.

Brennan Hatton
Co-Founder
Equal Reality

Chris Grainger
CEO
Grainger VR
Chris is a multi award winning producer/director from Sydney, Australia. Over the past 20 years Chris has made over 150 programs for some of the of the largest global broadcasters including National Geographic, BBC, Discovery, Travel Channel and multiple prime time shows across Australia's Ch 7, Ch 9, Ch 10 and the ABC networks.Chris also co-founded Grainger VR which is one of Australia's leading VR content & app development companies. His team has produced many high profile VR advertising campaigns, 360 Virtual reality series, and corporate productions. Clients include Qantas, Tourism Australia, Westpac, and Samsung.
Grainger VR has been working on some unique projects around the globe, capturing the first ever VR around Uluru, and have been taking VR content to new heights with their progressive film making techniques.

David Francis
Creative Technologist and Asia-Pacific Head
Zappar
David Francis is the APAC Head of Zappar Technologies, a global leader in bringing SAAS for mobile-based AR/VR production and Creative-as-a-service for some of the world's biggest entertainment and retail brands.
A pioneer of the Augmented and Virtual Reality industry, he originally worked with DAQRI (Los Angeles) back in 2010, conceiving and produces scores of complex, commercial, award-winning Augmented and Virtual Reality campaigns with leading Australian and international brands such as including Toys R Us, Netapp, Cisco, Target, Singtel Optus, 20th Century Fox, Woolworths and Toyota. Later on in 2013, he created the first Augmented Reality dedicated division in one of Australia's largest communications groups, IVE.
David is also the founder of Virtual Method, an AR/VR Consultancy that works with enterprise and brands to create strategies around advanced AR + VR Head-Mounted-Displays.

David Gerrelli
APAC Product Manager 3D Visualisation Technologies, Global Director
CBRE
David is the lead for 3D Visualisation Technologies for CBRE in APAC and focused on rapidly advancing CBRE's capability in this region.
David transferred from London to Australia a year ago and has been appointed to APAC Product Manager for 3D Visualisation Technologies. He is also the APAC Principle Lead for Floored. Floored was acquired by CBRE in January 2017 and is an established leader of SaaS (Software as a Service) solutions, including scalable, interactive 3D graphics technology, for the global commercial real estate industry. David has over 20 year's experience in Enterprise Business Technologies working for FTSE 100 and Fortune 500 companies in covering Europe, the Americas, and Asia Pacific.

Dominic Byrne
Head Of Digital
Coco Republic
Dominic focuses on finding the digital sweet spot with the right balance of ingredients that includes: advertising and promotion, content and experience, social and relationships, commerce and sales, underpinned by data.
A marketing technologist, Dominic excels in driving corporate change through the creative use of cutting-edge technology solutions in real-world applications. He is a nationally recognized digital expert with a passion for commercially aware, analytics-led decision making that results in technology and media savvy outcomes.

Erina Kilmore
Directors of Sales
Australia Zoo
Erina Kilmore has an extensive background in marketing as a Digital Marketing and Campaign Manager with Sensis, Marketing and Advertising Executive with Flight Centre Ltd. and National Sales and Marketing Manager with Encounters Travel.
Currently the Director of Sales at the renowned Australia Zoo founded by Steve Irwin, Erina works extensively with the organisation's marketing team and is responsible for the representation of the zoo's brand globally for the awareness on the conservation efforts.
Tasked with the formation of partnerships within the Australian tourism industry, Erina possesses a strong outlook on conservation and wildlife tourism, with the belief that Australia Zoo and its conservation properties are at the forefront of providing the authentic experience for international visitors during their Australian journey.
Erina serves as a director on the Tourism Noosa Board, and the Asia Pacific Travel & Tourism Research Board. She also served as the Chairperson of the Sunshine Coast Business Women's Network Board from 2012 – 2015.

James Marshall
Senior Producer
Start VR
James worked for over a decade with clients including the Cronulla Sharks, Yahoo!7, PriceWaterhouseCoopers, the CSIRO, Lynx Deodorant, and various others. He co-founded Mudita Games, exclusive children's game developer to the NRL, until making a successful exit to explore the exciting new world of consumer-friendly VR. Drawing on his mixed experiences in film, games design, transmedia, and digital technology, James' work at Start VR includes 360 video production, room-scale and interactive narrative design, account management for key clients, and B2B software solutions.

Jason Bentley
CEO
Aurora VR
Founder of AURORA VR & Revolution Shopper Marketing, and recently a distinguished speaker for Mumbrella in December 2016, Jason Bentley's leads in exploring new frontiers in immersive CX and B2B transformation solutions through emerging VR & AR technologies.
He pursues his passion by working with the creative industries such as 360 Film, Virtual & Augmented Reality and new immersive technologies that illuminate the human experience and create deep emotional connections for companies and brands.

Joe Milward
Senior Digital Strategist
3M
As a Senior Digital Strategist for 3M Australia, Joe is charged with identifying innovative ways to utilise digital solutions in order to build a customer first relationship for the business.
With extensive experience working in the media, technology and animation industry for over 15 years, Joe currently places his focus on identifying new trends in digital media, from mobile to social media, and the rise of Augmented and Virtual Reality.
Joe has been spearheading the strategic direction for Augmented Reality and Virtual Reality scene with a global working team as 3M begins to explore this new medium.

Kristin Carlos
Head of Digital and Entertainment
Qantas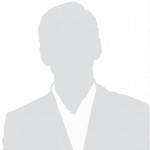 Martin Brown
Head Alliances and Partner Solutions
Samsung Electronics Australia

Maxin Drygin
Director of Virtual Reality Services
Grainger VR
Maxim brings a new point of view on both VR/360 and classic one-plane footage. In 2015 his fresh approach to cinema verite's 'a day-in-the-life-of' doco films received Gold Award for Cinematography in Documentaries by NSW/ACT chapter of the highly acclaimed Australian Cinematographers Society.
Maxim has been working with on major campaigns with Tourism Australia, Qantas and producing many educational pieces that are being seen on a global scale.

Michael Lyons
Senior Consultant 3D, AR, VR Visualisation Specialist at Spatial & Brand Experience
Deloitte
Michael is the lead of the 3D, AR & VR team which is part of Deloitte Spatial Brand & Experience.
Equipped with 15 years of experience under his belt in architecture, interior design , the wider film and video industry, his core focus is primarily large on Virtual Reality & Augmented Reality Works. Through these works Kid Neon took on a game studio and continually builds leading VR tools that allow groups of people to experience VR and AR together.
Prior to joining Deloitte's team, Michael was the founder and lead at Kid Neon Images, a leading visualisation and Virtual Reality house for retail designers and centres. Some major clients Michael has worked with in this space are New Balance, Melbourne Central and Casuarina, Jurlique & Kate Spade New York.

Ming Wei Chan
Senior Consultant, VR Business & Experience Designer
PricewaterhouseCoopers
A UX and Design Architect by background, Ming Wei Chan is one of the key consultants for VR Business & Experience Design in PwC's Virtual Reality production team, Virtual Studios. His expertise includes providing consultative approaches to executives in the PwC's clientele base and consulting on the impact and benefits of VR applications in their business model.
On a personal note, Ming had recently won the challenge in Australia's first and biggest VR hackathon, ImmersiveHack, bringing home the champion's prize. His passions include addressing and analysing new applications of VR gamifications and prototyping ideas on Tiltbrush.

Pradeep Khanna
Sydney Chapter President
VRARA
Pradeep Khanna, is Founder CEO of consulting company Global Mindset (GM) focused on leveraging globalisation, digitisation & virtualisation for Living, Learning & Working. He has over 30 years of executive & management experience across a number of industries.
Pradeep has been a leader for IBM GBS Australia and New Zealand (A/NZ) leveraging India, China, Philippines, Vietnam, Egypt, Romania, Brazil. He has worked on assignments for IBM, Australian Trade Commission, Optus, Westpac, Qantas, ING, Crompton Greaves and many more organisations.
He is an Adjunct Professor/Visiting Faculty at a number of institutions in Australia, Singapore & India. Pradeep is a speaker at many international conferences. In 2016, Pradeep has presented in Kuala Lumpur, Mumbai, Toronto, Sydney & Singapore.
Pradeep is Sydney Chapter President of the global VR AR Association (VRARA). He is also Global Co-Chair, Education of VRARA.
Pradeep is a member of Executive Panel of Global Consulting Companies and Open Colleges Industry Advisory Panel. He has studied MBA from AGSM (UNSW), M.Sc, Computer Science from UTS, & B Tech from IIT Delhi.

Rick Martin
Founder
Equal Reality

Robbie Robertson
Partner, Spatial & Brand Experience
Deloitte
For Robbie, the drive which puts him in the office everyday is his deep passion for developing spaces with a tangible purpose. More than just simply are well-designed environment, Robbie fuses the digital, specifically Augmented Reality and Virtual Reality technology with brand & customer experience into various verticals such as retail stores, innovation centres or even as simple as augmenting a workplace area.
With 20 years of global experience working in the UK, USA, South East Asia and now Australia, Robbie aspires to assist with omni-channel solutions for his clients, which include, Priceline, NAB, ANZ, Siam Bank, Federal Government and Telstra. He is also an industry commentator and speaker for Good Design Australia, The Digital Industry Association of Australia (AIMIA), Worktech, The Association for Data-Driven Marketing and Advertising (ADMA) and the Customer Experience Australia.

Rupert Deans
Founder
Plattar, One Fat Sheep
Digital Marketing pioneer and founder of Plattar, Rupert Deans, was diagnosed with dyslexia as a child. Growing up with dyslexia meant as an adult he was drawn to the use of visualisation techniques to solve problems , he often questioned why we have so much 2D content in a 3D world.Recognising the enormous potential of Augmented Reality to solve practical problems, he created 'The World's Simplest Augmented Reality Creator' that enables anyone to make their own AR experiences with ease, which could be used to solve a multitude of visualisation problems from engagement to learning, to on-site applications across industries and verticals.
Rupert is also the founder of One Fat Sheep, a platform specialising in creating innovative digital solutions, Augmented Reality, mobile applications, website development and online marketing.

Scott O Brien
CEO & Founder
Humense

Shantil Korporaal
Chief Implementor
FutureSumo

Skeeve Stevens
Chief Futurist
FutureSumo