Sponsors & Media
Bronze Sponsor

CBRE Group Inc. is the world's largest commercial real estate services and investment firm (based on 2016 revenue) providing solutions to property owners, investors and occupiers. CBRE's more than 75,000 professionals provide exceptional outcomes for clients in 100+ countries by combining local market insight, broad services, specialized expertise and premier tools and resources.
Visit http://www.cbre.com/ for more information.
Media Partner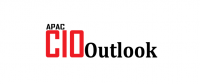 APAC CIOoutlook is a print magazine that aims to provide a platform for CIOs, CTOs, and other senior level IT buyers and decision makers along with CXOs of solution providers to share their experiences, wisdom, and advice with enterprise IT community of APAC countries. We promote our unique 'learn from our peer's approach' in the Asia Pacific region.
From enterprise applications to the leading trends in big data, mobile computing, security and the Cloud, APAC CIOoutlook delivers practical, actionable information from senior practitioners in the trenches. We leverage our extensive peer-to-peer network, among leading technology executives, to bring their experience and the best practices to other members of CIO community in Asia Pacific countries.
We also identify and profile emerging companies providing cutting-edge solutions to enterprises in APAC. For every technology and every industry vertical, our research team has access to and has deep background research done on hundreds of vendors providing solutions in APAC.
Published from the hub of technology, Silicon Valley, USA with a sales office in Hong Kong and editorial presence in all major APAC countries. APAC CIOoutlook is designed to connect the Enterprise IT community of APAC countries.
For more information, Please visit www.apacciooutlook.com.
Partner Association

The VR/AR Association (The VRARA) is an international organization designed to foster collaboration between innovative companies and people in the virtual reality and augmented reality ecosystem that accelerates growth, fosters research and education, helps develop industry standards, connects member organizations and promotes the services of member companies. It has 40+_ Chapters world wide and a listing of over 3700 companies in the VRAR ecosystem
How to Sponsor
Capitalize on the Augmented Reality and Virtual Reality Product Development and Customer Experience Conference!
Do you have solutions to boost organizational and public security? Looking for the ideal platform to raise your profile and to increase your ROI?
Leverage our limited sponsorship packages to strengthen and confirm your market position through consistent and continual branding awareness and take advantage of the plethora of opportunities to interact with high level decision makers.
Your Partnership with us will provide you with:
Unparalleled industry exposure
Lead generation and set-up of meetings with key decision makers
Positioning your company as a thought-leader
Reaffirmation of your position in the industry
Please contact Catherine Werner at +65 6716 9996 or email catherine@claridenglobal.com to discuss potential sponsorship opportunities or to custom make your own package.
Benefits as Media Partner or Supporting Organization at Augmented Reality and Virtual Reality Product Development and Customer Experience Conference:
Enhance your corporate profile and visibility within your industry – Your Company's logo will be emblazoned on our brochures and distributed to security and defense visionaries across Australia
Affiliation with Asia's best commercial event organizer
Clariden Global events are widely known and trusted throughout Asia for giving the best value to senior industry executives. We partner with selected media and supporting organizations, capable of delivering the highest caliber of expert knowledge and key industry insights to the target market.
If you meet the criteria mentioned above and would like to explore the opportunity to partner with us for Augmented Reality and Virtual Reality Product Development and Customer Experience Conference, please contact Zachariah Roberts at +61 (3) 9909 7310 or email  zachariah@claridenglobal.org.