About The Forum
COVID-19 Information for our attendees & partners
Over 85% of Australians live in urban areas and nearly 70% in its capital cities, making Australia one of the world's most urbanized countries. With the Australian population projected to double by 2100, and enough waste going into landfill every year to cover all of Victoria, urgent action is needed to ensure our city services, infrastructure and resources can handle the increasing strain of a growing, ageing population.
The concept of 'circular economy' offers a solution in the form of an alternative to the traditional, wasteful linear economy. In circular economy models, resources are kept in use as long as possible to extract their maximum value, before being recovered and recycled into new products and for new uses. Extending beyond material management to aspects such as energy efficiency and conservation, land management, soil protection and water, circular economy adoption is integral to fulfilling the UN's Sustainable Development Goals – a blueprint to addressing humanity's greatest challenges through sustainable cities, climate action, poverty alleviation, clean energy and more.
This 2-day forum brings together government agencies, city councils and industries to discuss creating a competitive edge in the move towards Sustainable Cities and Communities, and provides an unprecedented avenue for industries to meet with key departments in local, state, and the federal government. You will also acquire insights, solutions, and strategies from governments and organizations across the globe that have successfully implemented circular economy innovations.
Clariden Global cordially invites you to the 2nd Sustainable Cities, Urban Regeneration And Sustainability Development Forum (via Zoom) this coming February 2021.
Why You Must Join Us At This Forum
5 Powerful Takeaways From Attending The Forum
Learn from the best practices and exemplar cases of companies and organizations that have successfully implemented Circular Economy innovations
Redesign your corporation and products to repurpose waste through innovative product design, resource utilization and waste transformation into renewed products
Enjoy unrivalled networking opportunities to share best practices, form profitable partnerships and meet new customers and peers in the new circular economy
Meet pioneers in the Circular Economy and benefit from one of the very few conferences in Australia dedicated to commercializing opportunities arising from this
Discover how Tech Disruptors are leading Circular Economy and zero-waste innovations
The Forum At A Glance
MAIN FORUM DAY 1 (VIRTUAL): 9 FEBRUARY 2021
Keynote: NSW Government's Strategic Vision For Circular Economy – Strengthening NSW's Waste And Recycling Industry
Keynote: How New South Wales Is Turning Plastic Waste Into New Roads
Case Study: How This Queensland Town Plans To Become Australia's First Circular Economy City
Why Sydney Is Australia's Most Sustainable City
A Case Study On Randwick City Council: RecycleSmart Pickup – An Innovative Waste Collection Solution For Residents
MAIN FORUM DAY 2 (VIRTUAL): 10 FEBRUARY 2021
Financing Sustainability: How Monash University Demonstrated Its Commitment To Circular Economy By Issuing The World's First University Climate Bond
Sustainability In Managing E-waste With The World's First Electronic Waste Microfactory
Recycling One Billion Takeaway Coffee Cups In Australia: Sustainable Packaging Best Practice
How Lake Macquarie City Council's Food Organics And Garden Organics (Fogo) Service Diverts 111Kg Of Waste Per Person From Landfills?
How Deakin University Is Using Microgrids To De-carbonize Itself And Achieve Carbon Neutral By 2030
Unique To This Year's Event
SUSTAINABILITY INNOVATIONS SITE TOURS (PHYSICAL): THURSDAY, 11 FEBRUARY 2021
Site Tour A: Environmental Sustainable Materials Research & Technology In Reducing Waste And Improving Recyclability
Centre For Sustainable Materials Research & Technology ([email protected]) Faculty Of Science.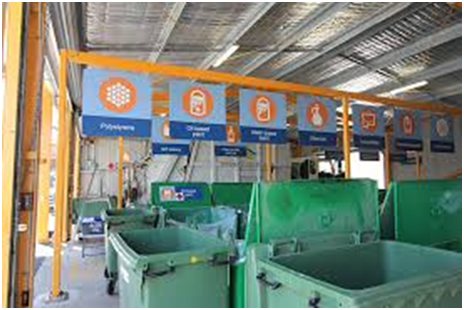 Site Tour B: Circular Economy Recycling Innovations Within City Councils Waste Management Centers
Randwick City Council Recycling Center.