Global Speakers

SCIENTIA PROFESSOR VEENA SAHAJWALLA
ARC Laureate Fellow Director
UNSW (Centre for Sustainable Materials Research & Technology)
Topic: Solving The World's E-waste Problem: How The World's First Electronic Waste Microfactory Is Capturing Value Into Waste
Panel Discussion: Driving Australia's Circular Economy Growth With Help Of Government Grants And Incentives
Australian Research Council (ARC) Laureate Professor Veena Sahajwalla is an internationally recognised materials scientist, engineer and inventor revolutionising recycling science. She is renowned for pioneering the high temperature transformation of waste in the production of a new generation of 'green materials.'
In 2018 Veena launched the world's first e-waste microfactory. As the founding Director of the Centre for Sustainable Materials Research and Technology (SMaRT) at the University of New South Wales, Sydney, she is producing a new generation of green materials and products made entirely, or primarily, from waste. Veena also heads the ARC Industrial Transformation Research Hub for 'green manufacturing', a leading national research centre that works in collaboration with industry to ensure new recycling science is translated into real world environmental and economic benefits. In 2018 she was elected as Fellow of the Australian Academy of Science. In 2016, Veena was named one of Australia's Most Innovative Engineers and in 2015, Veena named Australia's 100 Most Influential Engineers, both by Engineers Australia. In 2013, Veena received the 'Howe Memorial Lecture Award', Pittsburgh, USA in appreciation for her lecture on 'The Power of Steelmaking – harnessing high temperature reactions to transform waste into raw material resources'.


SCIENTIA PROFESSOR DEO PRASAD AO FTSE
CEO
CRC for Low Carbon Living
Panel Discussion – Addressing The Challenges And Tapping Opportunities Of Urban Sustainability
Panel Discussion: Driving Australia's Circular Economy Growth With Help Of Government Grants And Incentives
Distinguished Professor Deo Prasad AO is an international authority and recognised as a national leader in the field of sustainable buildings and cities and among the leading advocates for sustainability in Australia. His contributions having been widely acknowledged at all levels of government and professions in Australia. Elected as a Fellow of the Royal Australian Institute of Architects in 1991, he has been a highly influential, driving force for sustainable design in both academia and professional practise and in 2006 he received the Royal Australian Institute of Architect's National Education Award for contribution to 'sustainability education, research and design'. In 2004 he received the NSW State Government's individual GreenGlobe Award for 'leadership and commitment to the supply of renewable energy' He has also won the Federal Government's national award for 'outstanding contribution to energy related research'. He is a regular contributor to debate in this area in local and international media.
Deo is the Chief Investigator and CEO of the Co-operative Research Centre for Low Carbon Living (CRCLCL: www.lowcarbonlivingcrc.com.au). This is the largest ever industry-government-professions-research collaboration spin-off in Australia (built environment sector) and is leading to transformative impacts – enabling Australian industry and professions to compete globally in a low carbon future.


JOHN THWAITES
Chair
Monash Sustainable Development Institute & ClimateWorks Australia
Financing Sustainability: How Monash University Demonstrated Its Commitment To Circular Economy By Issuing World's First University Climate Bond
John Thwaites is a Professorial Fellow, Monash University, and Chair of the Monash Sustainable Development Institute (winner Banksia Award Research and Academia 2018)  and ClimateWorks Australia.
He is also Chair of Melbourne Water and the Peter Cullen Water and Environment Trust and a director of Fair Trade Australia New Zealand.
John is a Co-Chair of the Leadership Council of the UN Sustainable Development Solutions Network ("SDSN") launched by the Secretary General of the United Nations to provide expert advice and support to the development and implementation of the Sustainable Development Goals.
In 2013, John was named as one of the 100 Global Sustainability Leaders by ABC Carbon Express.
John Thwaites was Deputy Premier of Victoria from 1999 until his retirement in 2007. During this period he held various Ministerial portfolios including Health, Planning, Environment, and Climate Change. He was the Minister for Water during the Millennium drought.


RYAN LOKAN
CEO
Advanced Plastic Recycling
Open Space Solutions For Local Government And Councils: How APR Is Providing Long-term Infrastructure Assets That Are Fit for Community Purpose From Plastic Waste


SIMON RICHARDSON
Mayor
Byron Shire Council
Case Study: The Zero Emissions Byron Project
Simon and his family live in Federal. His goal is to support the youth of the Shire to have a voice and a place within the overall vision of the Shire. With many challenges ahead, he is determined to provide leadership to ensure our Shire truly embraces sustainable living, working and social practises, while embracing the diverse and unique cultural flavour of the area.
Byron Shire Council in NSW is leading the pack on developing and implementing zero emissions solutions, partnering with Beyond Zero Emissions on the Zero Emissions Byron Project. The project involves Byron Shire transitioning to zero emissions over 10 years, adapting BZE's Zero Carbon Australia plans across the energy, buildings, transport, land use and waste sectors.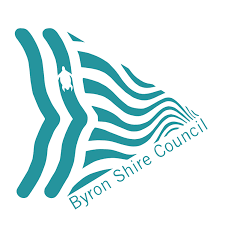 DR KATE WILSON (confirming)
Executive Director Climate Change & Sustainability
NSW Department of Planning, Industry and Environment
Keynote: NSW Government's Strategic Vision For Circular Economy – Strengthening NSW's Waste And Recycling industry
Kate has had a career in science leadership and application.  Her scientific background is in molecular biology. She has worked for a UN agency, and came to Australia to co-found a not-for profit research organization, CAMBIA, that developed molecular tools for application to agricultural research in the Asian region. She then switched to marine science, becoming research leader in tropical aquaculture at the Australian Institute of Marine Science (Townsville) before joining the CSIRO in 2005 where she was Director of the Wealth from Oceans marine science Flagship.
Kate joined OEH in 2009 and was Executive Director of the OEH Science Division until 2018, instilling a culture of valuing and using rigorous scientific evidence across the agency. She now leads a program delivery division which draws extensively on the scientific evidence. Kate has a doctorate from Harvard University and a Bachelor of Arts with First Class Honours from Cambridge University.


ASSOCIATE PROFESSOR ARIEL LIEBMAN
Director
Monash Energy Institute
Topic: How Deakin University Is Using Microgrid To De-carbonize Itself And Achieve Carbon Neutral By 2030
As Director of the Monash Grid Innovation Hub and Associate Professor at Monash's Faculty of Information Technology, Ariel leads Monash's Digital Energy initiatives. He brings together researchers from across disciplines such as AI and Electrical Engineering to help integrate new and energy technologies into the system. Ariel is also feputy Director of the Monash Energy Materials and Systems Institute (MEMSI), whose mission is to bring together Monash researchers together to help tack grand challenges in the energy and climate space together with Industry and Government.
Ariel is an energy markets specialist with more than 20 years' experience across most aspects of the electricity supply chain, incorporating modelling of deregulated power markets and generation investment planning, network regulation analysis, and commercial retail portfolio energy trading and risk management (ETRM).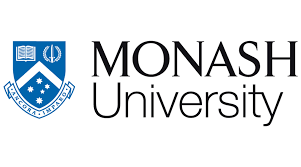 GIORGIO BARACCHI
CEO | Co-Founder
RecycleSmart
A Case Study On Randwick City Council: RecyleSmart Pickup – An Innovative Waste Collection Solution For Residents
Giorgio Baracchi has worked as a Manager for Bain & Company and for BC Strategy on a number of corporate growth strategies, business unit strategies, commercial due diligence engagements and market reports.
His experience spans across several industries such as Waste management, Financial Services, Education and Telecommunications. He studied in different countries, such as Australia, China, Europe and the USA, where he gained his MBA from University of Texas.
He has experience in managing teams that work directly with senior executives by undertaking data collection, analysis, modelling and data presentation. He has work experience within Australia and overseas, specifically in the USA and Europe.
He is active in the start-up community as an advisor and angel investor.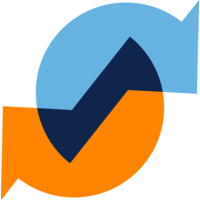 DR. LEN HUMPHREYS
CEO
Licella Holdings
Solution To Australian's Plastic Recycling Problem: Recycling Plastic Into Fuel Or New Plastics
Dr Len Humphreys was instrumental in the conception and development of Licella's technology and is the inventor of a number of patents around the Catalytic Hydro-Thermal process, Cat-HTR.
Len is a chartered chemist and the former Director and Managing Director of several renewable energy companies including Novera Energy, a renewable energy company now listed on the AIM in the UK and also the ASX listed company IBA Health (now I-Soft), a healthcare IT software provider.
In addition Len held Managing Director and Regional President roles inside the European Invensys Group of companies.
Invensys is one of the world's largest IT, process control and industrial process automation conglomerates. In Europe, Len was a senior executive inside the Mannesmann Group, the German multinational specialising in engineering, manufacturing and telecommunications; in particular he was CEO of the Hartmann and Braun process Analytical Division based in the UK.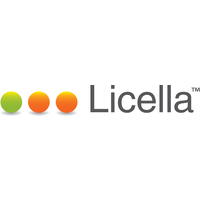 KATE BRENNAN
A/g Assistant Director Regulatory Reform, Waste Policy
Transport Canberra and City Services Directorate | ACT Government
Topic: Reducing The ACT's Plastic Consumption – Phasing Out Single-use Plastic
Kate Brennan is an Acting Assistant Director in the ACT NoWaste Waste Policy team within the ACT Government. Sitting within the City Services arm of the Transport Canberra and City Services Directorate, ACT NoWaste is responsible for local and Territory-level waste management and resource recovery – from household collection services and landfill management and developing legislation to phase out single-use plastic. Waste Policy also represents the ACT at national strategic forums. Originally from a social policy background, Kate has experience across policing and emergency services, diversity and inclusion, education, and integrity-based bodies. Aligning her passion for sustainability with her professional career, Kate joined ACT NoWaste in April 2019 and is currently leading the legislative process for the ACT's phase-out of select problematic single-use plastic items. Kate's other areas of interest include sustainability in fashion and textiles, the circular economy, and packaging.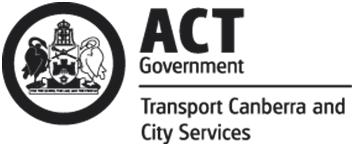 STEPHEN MOORE
Director
Roberts Day
Panel Discussion – Addressing The Challenges And Tapping Opportunities Of Urban Sustainability
Topic: Why Sydney Is Australia's Most Sustainable City?
Stephen Moore is a Principal of Robertsday, based in Sydney.  As creative director and lead designer on major projects in Australia and abroad, Stephen believes great places can be profitable and playful.  Projects with his involvement have received a variety of awards, including the Australian Award for Urban Design Excellence and Royal Australian Institute (NSW) Premier's Award.  Stephen also co-leads RobertsDay's research and development unit.
Alongside his practice commitments, Stephen has taught at the University of New South Wales and Sydney University.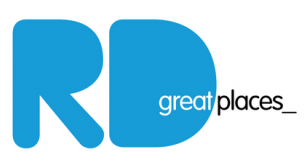 HANNAH FRANKLIN
Community Sustainability Lead
Veolia Australia and New Zealand
Panel Discussion: Driving Australia's Circular Economy Growth With Help Of Government Grants And Incentives
Hannah Franklin is Veolia's Community Sustainability Manager and is responsible for spanning the boundary of social and environmental initiatives to ensure Veolia is an active and positive member in the communities in which we operate. Working in conjunction with our charity partners, communities and other key stakeholders, Hannah works to coordinate Veolia's Reconciliation Action Plan and key social and charity sustainability actions. Hannah has an honours bachelor degree in Geography from the London School of Economics and Political Science and has a keen interest in the environment, the power of community, gender rights and volunteering.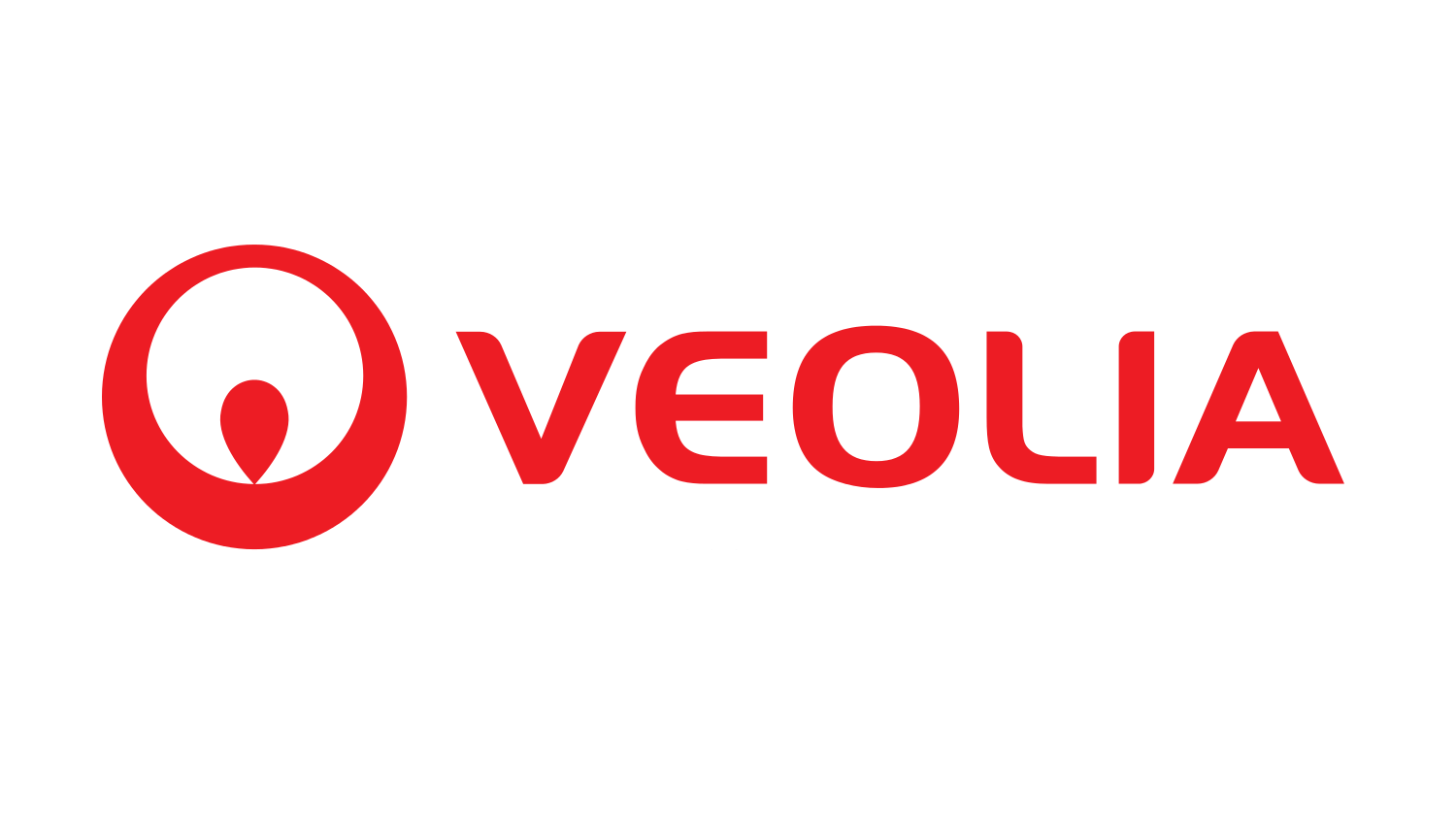 TOM LUNN
Group General Manager Marketing & Innovation
Detmold Group / Detpak
Tom Lunn is the Group General Manager – Marketing & Innovation at the Detmold Group, where he is responsible for positioning Detmold's brands in global markets and leading product innovation and industry partnerships to create customer value.
Regularly working with brands like McDonalds in the US, Starbucks in China, Jollibee in the Philippines, Warner Brothers in the Middle East and KFC in Australia keeps Tom at the forefront of global packaging and foodservice trends. Tom is focused on sustainability in packaging and is the driving force behind Recycle Me™, Australia's first commercially recyclable takeaway coffee cup. He is proud to have helped customers reduce the environmental footprint of hundreds of products, saving thousands of tonnes of raw materials and diverting millions of used items from landfill every year.
Although Tom has lived and worked overseas and continues to travel regularly, he is proud to work for a successful South Australian business.

DR. NIMISH BILORIA
Associate Professor, Empathic Environments, School of Architecture, Faculty of Design, Architecture and Building
University of Technology, Sydney (UTS)

HAL DOBBINS
Waste Strategy Coordinator
Lake Macquarie City Council
An Award-Winning Case Study: How Lake Macquarie City Council's Food Organics And Garden Organics (FOGO) Service Diverts 111kg Of Waste From Landfill Per Person?
Hal is a project management professional with 12 years of experience developing and delivering strategies, projects, programs, and contracts in the local government, NGO and private sectors.
He joined Lake Macquarie City Council in 2017 following 5 years in the City of Sydney's Resource Recovery team where he managed major service contracts and the award-winning Zero Waste program team. Before starting in local government, he was National Manager for Materials and Certification at the Green Building Council of Australia.
Hal is currently responsible for developing and implementing strategic projects to deliver Lake Macquarie's waste strategy and manages the city's recycling, and food and garden organics collection and processing contracts.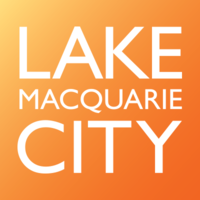 ANIL GUPTA
Waste and Sustainability Education Officer
Randwick City Council

ALISON JOSE
Director
Circular Centre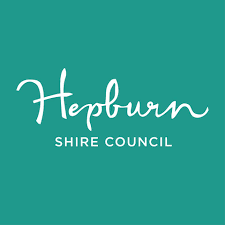 MICHELLE SCHLEIGER
Sustainability Officer
Hepburn Shire Council
Topic: How The Hepburn Shire Council Aims To Achieve Net Zero Emissions By Creating A Sustainable Model For Its Local Communities